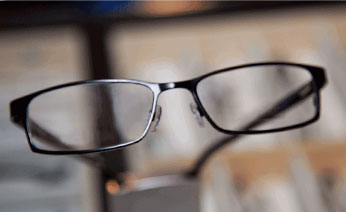 We are pleased to welcome you to our practice. Our commitment is not just in meeting your expectations, but in exceeding them! Because we know how much your eye health and appearance can mean to the quality of your life, we are committed to excellence in servicing your complete eye care needs.
Eyesight is one of the most precious gifts we possess. We are strongly committed to taking care of all of your eye care needs. Our patients are given top priority, and we are sure you will find we strive to provide a warm, friendly, and punctual atmosphere. Our goal is to exceed your expectations each and every time you visit. Currently we are unable to accept new patients.
Pioneer Valley Eye Associates
2 Hospital Drive
Suite 201
Holyoke, MA 01040
Map it
Easy access from Route 91. Located next to Holyoke Medical Center. Our office is handicap accessible, with ample parking and is directly on the bus line. Directions to our office are: From Route 91, take Exit 16 and follow the hospital signs.
Phone: 413-536-8670
Fax: 413-534-0597
Billing: 413-538-9074
You are now able to pay your bill online. Click on the Make a Payment link on the right. You may also call our billing department to pay over the phone with Visa, MC, Discover, Amex or Care Credit (Care Credit may also be used to pay at their website https://www.carecredit.com/go/HBN953/) .
Office Hours: -
Tue, Wed, Thu, Fri 7:45 am - 4:00 pm We are open on occasional Mondays but not regularly scheduled.
OPTICAL SHOP is open from 8:30-3:30, Tuesday through Friday. Closed most Mondays. Optical Shop is closed for lunch between 12:30 - 1:30.
Optical tel: 413-533-7129
Please see below for temporary hours due to COVID19.
Please note Optical Hours currently can vary unexpectedly due to an ongoing family illness. Please call prior to coming in to make sure Optical is open. We will try to keep closings posted on this website and on facebook. We apologize for any inconvenience.
AS OF 11 3 2020 AN APPOINTMENT IS REQUIRED FOR OPTICAL SERVICES. YOU MAY CALL THE OFFICE TO SCHEDULE 413 536 8670 OR YOU MAY SCHEDULE ONLINE AT Optical Booking
Optical Hours due to Coronavirus: Please note our office is currently open regular hours above but our Optical has limited hours. Current Optical hours are Tuesday through Friday from 8:30 am until 3:30 pm. Optical closes for lunch from 12:30 to 1:30.
PLEASE READ THIS NOTICE REGARDING THE CORONAVIRUS:
ALL PATIENTS ENTERING OFFICE MUST BE WEARING A MASK. IF YOU HAVE AN APPOINTMENT AND HAVE BEEN EXPOSED TO THE VIRUS PLEASE CALL TO RESCHEDULE YOUR APPOINTMENT. PLEASE DO NOT HAVE ANYONE ACCOMPANY YOU TO YOUR APPOINTMENT UNLESS YOU ARE A GUARDIAN FOR THE PATIENT OR YOU WILL BE PROVIDING TRANSLATION SERVICES OR MEDICAL ASSISTANCE FOR A PATIENT. WE APPRECIATE YOUR COOPERATION IN THIS MATTER FOR THE SAFETY OF ALL PATIENTS AND STAFF. PLEASE EXPECT TO BE CONTACTED PRIOR TO YOUR APPOINTMENT FOR COVID SCREENING QUESTIONS.