Our Practice
Kevin W. Hulseberg, M.D.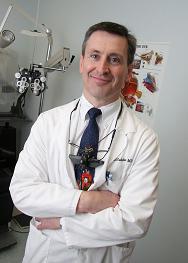 Dr. Hulseberg is an Ophthalmologist, Board Certified Eye Physician & Surgeon, especially trained to diagnose and treat problems of the eye, such as cataracts, glaucoma, and retinal diseases.
Dr. Hulseberg has been in practice in the Holyoke area since 1996. He is skilled in delicate eye surgery for treatment of all eye disorders and diseases.
Dr. Hulseberg enjoys helping people and believes patients come first. A person's time is important, and each patient is given courteous and prompt care.